About | Bio
John Manzella is a world-recognized speaker (live and virtual), author and international columnist on global business, trade policy, labor, and the latest economic trends.

His valuable insight, analysis and strategic direction have been vital to many of the world's largest corporations, trade associations and universities preparing for the business, economic and political challenges ahead.

John's views have appeared in The Wall Street Journal, New York Times, Chicago Tribune, Bloomberg, NPR, Newsday, Houston Chronicle, Denver Post, and other publications in China, Singapore, Mexico, and across the globe.

His books include Global America: Understanding Global and Economic Trends and How To Ensure Competitiveness, Grasping Globalization: It's Impact and Your Corporate Response, and Mexico & NAFTA: The Real Impact, among others.

John is founder of the ManzellaReport.com, a premier source for global business and economic analysis, and Manzella Trade Communications, a public affairs, publishing and consulting firm.




John also is Chair of the Upstate New York District Export Council, a position appointed by the U.S. Secretary of Commerce, Chief Strategy Officer of Ignition Life Solutions, a
global enterprise risk management
consulting firm, former Executive Director of goTRADE New York, an advocacy coalition sponsored by the Washington, D.C.-based Business Roundtable, and former President and CEO of World Trade Center BN.
*Diagnosed with
dyslexia
in first grade, John also offers motivational presentations to children with disabilities.
FEATURED VIDEOS | JOHN MANZELLA
There are several critical issues facing America today — the labor shortage, supply chain disruptions, the direction of globalization, fear of new Covid variants, and inflation, to name a few. In this video, John Manzella reveals several critical issues caused by the Russia-Ukraine war and the fallout of China continuing to support Russia.
Latest Articles From John Manzella
Russia, Ukraine and China: Economic Realities and Dangers...
Trade & Finance |

Monday, May 09, 2022
There are several critical issues facing the United States today. These include the labor shortage and skills deficit, the disruption of supply chains, the new direction of globalization, fear of new Covid variants, and inflation, which is made worse by all these issues. In addition, there are many serious concerns caused by the Russia-Ukraine war and the fallout of China continuing to support Russia.
read more...
---
As Globalization Evolves, Inflation Will Rise
Economy |

Friday, January 14, 2022
Attempting to predict short-term fluctuations in inflation is extremely difficult. However, if you look at the evolution of globalization, which has a major impact on inflation, accurately predicting long-term inflation trends is a bit easier. So let me start with globalization and how it's evolving.
read more...
---
6 Strategies to Counter Chinese Challenges
World |

Monday, August 09, 2021
2021 marks the 100th anniversary of the Chinese Communist Party and China is celebrating. Since Deng Xiaoping began economic reforms and opening up China in 1978, the country has lifted 800 million people out of poverty, according to the World Bank, and become the world's second largest economy after the United States. But today, the direction of China's reform process is unclear, it doesn't always play by long-established international trade rules, and it's presenting new challenges. How should the United States respond?
read more...
---
The Upside of Dyslexia Explained by a Beneficiary, Not a...
Labor |

Thursday, June 10, 2021
I'm a nationally syndicated columnist, author of several books and a speaker on global business, labor, and economic trends. I'm also a beneficiary, not a victim, of dyslexia, a learning disability characterized by reading, writing and decoding difficulties. Why do I say beneficiary? Read on.
read more...
---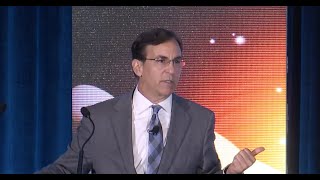 Book John Manzella now for your next speaking engagement including keynotes, roundtable discussions and webinars. His most requested topics include:
Economic Trends, Global Trade, Labor and What's Ahead
COVID-19 and volatility continue to impact U.S. and world growth, while complexities with the USMCA, Europe and China are creating new supply chain and investment risks. Combined with the energy revolution, new drivers of growth, and shifting demographics, these issues are shaping our future. What does this mean to you?

This invaluable program examines trading relationships, reveals Chinese dangers, analyzes sectors, and explores critical issues involving labor, skills, automation, and immigration. Additionally, it offers survival strategies and provides insight on what's ahead.


New Realities, Critical Risks and Survival Strategies
Economic Trends, Globalization and the Need to Improve American Capitalism
International Trade, New Realities and Ripple Effects