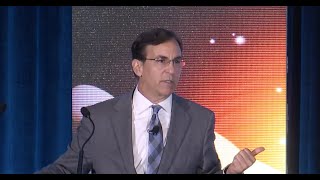 Book John Manzella now for your next speaking engagement including keynotes, roundtable discussions and webinars. His most requested topics include:
Economic Trends, Global Trade, Labor and What's Ahead
COVID-19 and volatility continue to impact U.S. and world growth, while complexities with the USMCA, Europe and China are creating new supply chain and investment risks. Combined with the energy revolution, new drivers of growth, and shifting demographics, these issues are shaping our future. What does this mean to you?

This invaluable program examines trading relationships, reveals Chinese dangers, analyzes sectors, and explores critical issues involving labor, skills, automation, and immigration. Additionally, it offers survival strategies and provides insight on what's ahead.


New Realities, Critical Risks and Survival Strategies
Economic Trends, Globalization and the Need to Improve American Capitalism
International Trade, New Realities and Ripple Effects
John Manzella | Speaking Engagements